Terry's Excavating provides many services throughout southeastern Wisconsin. As an excavating contractor, we can handle a multitude of services including, but not limited to: excavating, grading and development, site preparation, road construction, driveways, site clearing, retention ponds, foundation repairs, drainage ditches, basement waterproofing, trucking, shoreline protection, farm clearing, top soil, erosion control, retaining walls, gravel and boulders.
Excavating &
Grading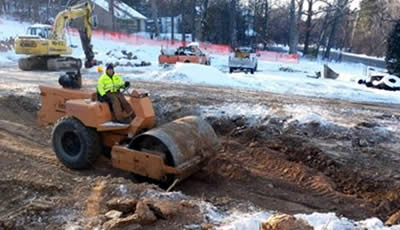 As a licensed excavation contractor, we have the equipment and experience needed to handle all size excavating jobs. If you want it done right before you start, it's important to understand the layout of your property including the drainage, building placement and soil.
Demolition |
Wrecking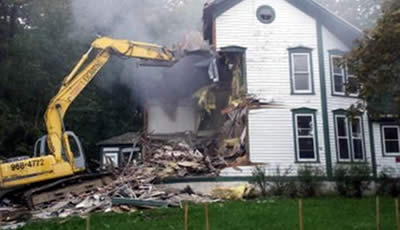 Terry's Excavating is a demolition company known for specializing in all types of demolition and wrecking services. We are a complete demolition contractor including hauling away all of the debris and dirt necessary. We are equipped to demolish a large array of buildings so call us today to learn more.
Road Building &
Driveways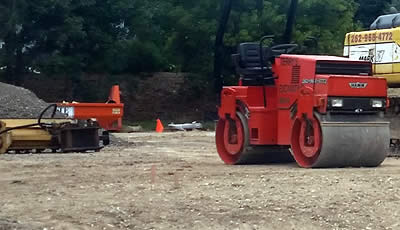 Whether you are looking for a small driveway, lengthy driveway of more than a hundred feet, or a full road, our skilled workers can handle the job right. All projects begin with a perfectly graded area, a solid base which will prevent water from being retained and the driveway or road from flooding.
Basement Waterproofing
& Foundation Repairs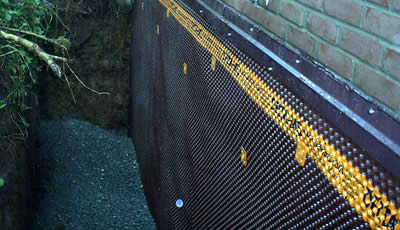 Is your basement leaking or have moisture problems, then let the experts at Terry's Excavating come to your home or business and inspect the problem and provide a plan to waterproof your basement. We help customers' repair their wet and leaky basements and crawl spaces. Our products are designed to help eliminate moisture and prevent further water into your basement.
Retention Ponds &
Drainage Ditches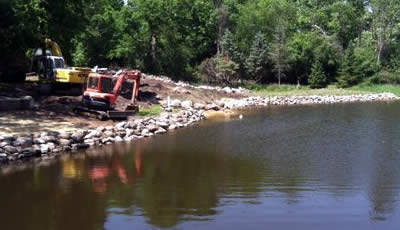 The key to quality design and construction involves the proper selection of suitable drainage and cover media. We are experts in retention ponds, drainage ditches, sea walls, rip rap and shoring which will help provide proper drainage for your land. Retention ponds capture diverted storm water runoff from streets, driveways, sidewalks, walkways and roofs.
Shoreline Stabilization &
Erosion Control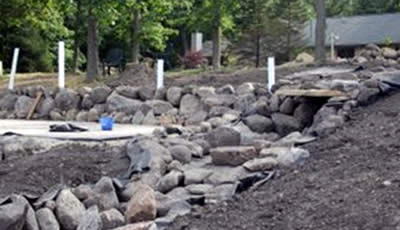 Shoreline Stabilization & Erosion control is the practice to prevent and protect soil surfaces from eroding during rain or wind. Erosion control requires measure such as silt fencing, culvert protection, retaining walls, retention ponds, drainage ditches, boulder retaining walls, mulching and other types of barriers.
Trucking
Services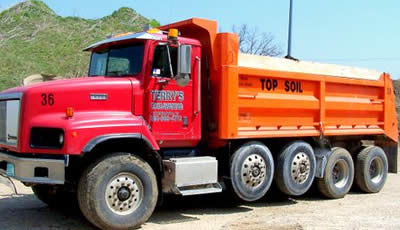 We offer trucking services to remove dirt and debris from job sites, and delivery of top soil, gravel, boulders, and other construction materials needed for the site. Our trucks are capable or hauling just about anything from.